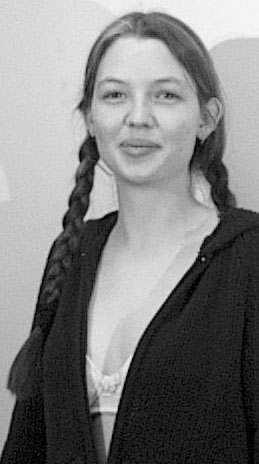 ---
Hey Howdy! My name is Lana and I have a drinking solution: the Radical Beer Faction, a party that works in a way all political parties should: Drunk. We the RBF believe that beer is the key ingredient in a healthy college environment and wish to promote its many positive aspects and elevate its presence on campus and within the AMS electorate.
This year, I am running for the position of VP finance for the Alma Mater Society. I feel that I can bring a fresh honesty to this position as a politician proud of her blood alcohol content. I also feel that my many innovative solutions to UBC's current financial woes, will benefit the student body in the long run. I wish to propose that the floundering 'Coke Deal' be replaced with a more viable 'Molson Deal' as beer is often consumed in much larger quantities on campus.
If elected I will enrich campus life by encouraging the opening of cold beer and wine stores in many convenient locations including the junior residences and I will ensure that AMS surplus funds go to a good cause: Cold refreshing beer! Mmmmm.. beer!