Matthieu, in an earnest political moment...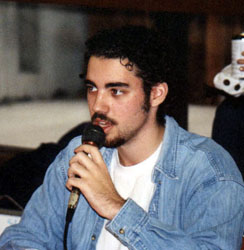 Jake, chatting up the elections commissioner...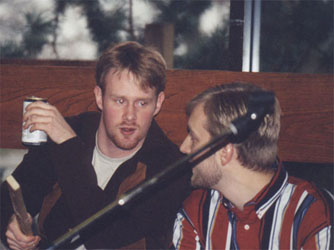 Jake in a pensive moment...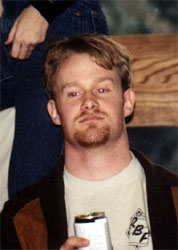 Miss Jenn discusses the UBC Secession Plan.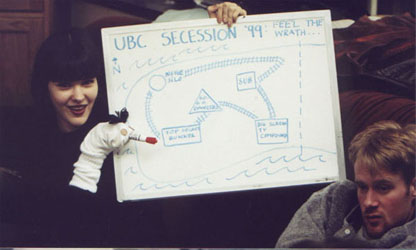 Miss Jenn, in an intimate moment with the Pylon.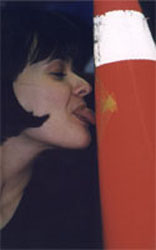 Matthieu and the Pylon, engaged in political debate.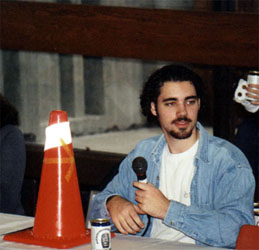 The Pylon bearing the Rod of Democracy.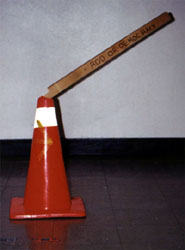 Craig, putting the smack down with The Rod.